Recommended Growth Marketing products
A breakdown of the best tools and services to speed your growth marketing needs.
Below you'll find a number of links to products, tools, and services to help increase and improve your business's growth.
We'll start with products we've created here, and then move on to some fo the best tools in the biz.  
The Growth Marketing Templates Bundle
You can get access the templates I've developed over ~10 years in growing digital businesses.  
We're talking everything from sales pages and emails, to blog posts and ad formulae.
These materials have helped secure millions of dollars in sales and I'm constantly updating them with new things I learn.
More details below.  
Growth and Marketing Consultations
If you want a little more hands on help with a particular growth or marketing issue, you can book a direct line to me through the below.  
I offer 1 free 20 minute consultation per week, but also have more availability for paying consultations.
And if you want to hire me long-term, you'll find all the details below.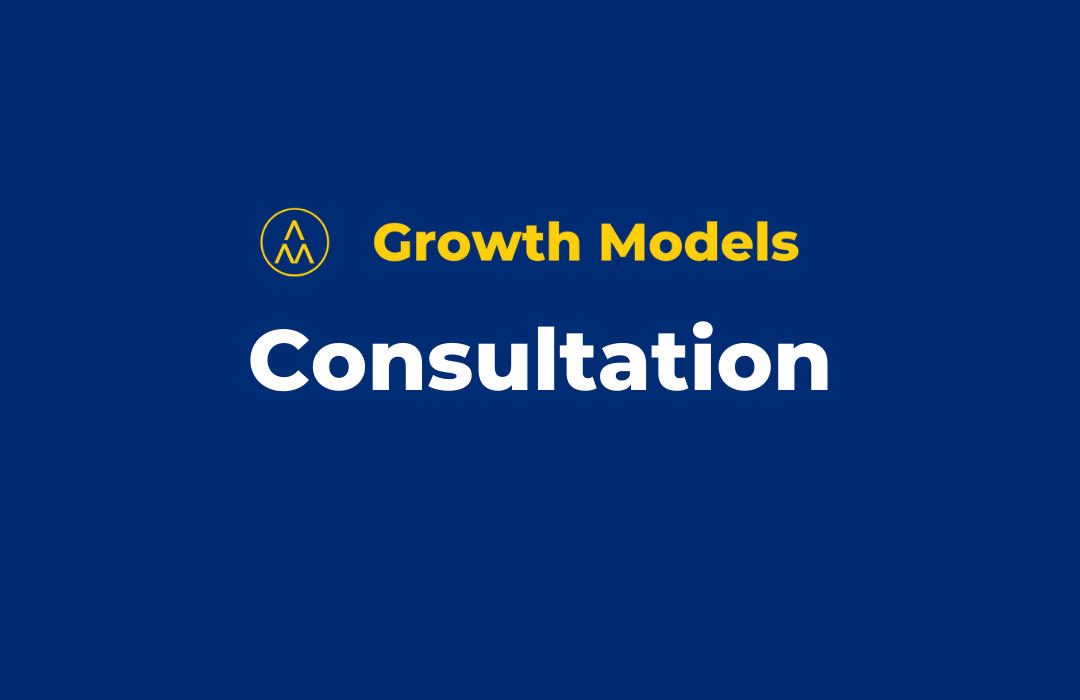 Best Growth Marketing Tools
A good workman never blames their tools.  
Often because they have the right tools for the job at hand.  Below are a list of the best tools I've used for key growth marketing needs.
Best email marketing tool
There are a lot of email service providers out there. But one of the best in terms of functionality I've found is ActiveCampaign.
It not only helps with complex automation, but can be used as a more serious CRM as well.  
Best landing page tool
Best project management tool
If you want to run a highly productive growth team, you need to keep everyone aligned on their goals.
One of the best tools I've found for this is Monday.com. If you need to plan out large projects, this is what you should use.  
Best all in one website builder
For years I used WordPress for full site builds and it took forever.
Then I discovered WebFlow and have been building on it since.
While GrowthModels is hosted on Ghost (another great CMS for newsletters), I chose Webflow for DeRev as it allows for more complete site builds.